How to be a good tester
10:00 AM
Source: photobucket Does anyone else remember the "13 Testers Every Indie Pattern Designer Needs" post that Becca had on Free...
Source: photobucket
Does anyone else remember the
"13 Testers Every Indie Pattern Designer Needs"
post that Becca had on Free Notion. That was an eye opening post for me. It helped me figure out what skills I best bring to pattern tests. I've worked as pretester, nit pick, expert, and Ol' faithful. Sometimes all in the same test. Other times, I'm only 1 or 2 of those things. I'm not always the expert. I know what I know well. I also know there's a TON of stuff I have zero clue about.
But there is one thing I do know, and that's "how" to be a good tester. I've seen a LOT of tests now and it seems that there is a lot of confusion as to how to be a tester. So much so that I've seen people ask on facebook groups for direction on how to be a tester! So I've put together this handy guide. If you follow these 10 steps, you'll be sure to help provide good feedback and help the designer release their best patterns.
#1- When in doubt, ask the designer. They are the boss here. It is their job to answer all your questions about everything. So any time you have a question, ask it, even if it seems annoying and like a dumb question. They need to know.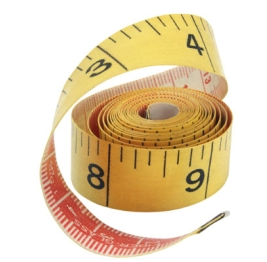 Source: photobucket
#2- choose your size according to measurements, even if you think it won't fit. Even if you think it is wrong. if you need to blend sizes, ask the designer how THEY want the sizes blended. If you need to shorten/lengthen it, do they have a shorten/lengthen line? If not, do they have a way they want you to do it? The best designers include a lengthen/shorten line or instructions on how they would want want it lengthened/shortened or better, BOTH Do you need a full bust adjustment? Do you know how to tell if you need one? If not, ASK!
#3- Assemble the pattern pieces carefully. Use any features that are available (like layers). If anything doesn't line up, stop immediately. Notify the designer. It may be your printer's fault or it may be theirs, but they need to know. Do not proceed until you hear back what they want you to do or whether other people are having the same problems. Assembling a pattern when the pieces don't match up means you are assembling an inaccurate pattern. That means your feedback won't match with the pattern pieces as drafted.
#4- Read the instructions from beginning to end. Sure, it may be a t-shirt but you want to be sure you follow any special instructions. Take notes of any areas that are unclear, photos that don't make sense, and any spelling/grammatical errors. Post those notes wherever the designer prefers to get those notes. While not everyone can be a great editor, everyone can stop and mention steps that are unclear. You may not catch that time they used to-vs-too, but you can catch when they skip a step, or the steps are out of logical order.
#5- Using your paper pattern pieces check to see if side seams and shoulder seams match up at the seam allowance line, NOT at the edge of the pattern piece. If all pieces match up, proceed to next step. If not stop and contact the designer. You may be able to proceed with the pattern as is and the pattern can be fixed by the designer. OR you may need to wait for a revision.
#6- If all is going well so far, you will use the fabric suggested by the pattern. If the pattern doesn't have a suggestion, ask the designer. Cut your fabric as described in the pattern. Keep track of how much fabric you used. Check that against the included chart DO NOT use your fancy, $25/yard fabric. This is your muslin step.
#7- Assemble pattern exactly according to the directions. Do not skip steps or do things out of order. If you think there is a better order or method, tell the designer. It is up to them to decide whether to use your suggestions.
#8- Once your muslin is fully assembled, try it on your model. Take quick fit pics of front, back and side seams. Take note of any areas that are too tight, too long, or don't look right.. Post to group. Tag designer, especially if there are problems.
Source: photobucket
#9- If everything was fine in step #8 and you like the garment, you can take modeled photos. OR, you an cut into your good fabric and start making a final garment that you can take modeled photos.
#10- Be sure to fill out any form that the designer may have. Include any and all feedback that has not 100% been addressed yet.
Bonus things to consider:
-It doesn't cost anything to be polite. It is better to say, "I am struggling with this part of the pattern", or "my pattern pieces aren't lining up" versus, "this pattern is poorly drafted" or "these pattern pieces are wrong."
-Check in regularly with your facebook group. At least once a day, read through any comments. Before you print your pattern, cut your fabric or submit photos, check and see if anyone else has had a problem or if there are revisions. You want to be working with the most recent version whenever possible.
-Remember you are there to help the designer. They may not take your suggestions. That is their right. There are many ways to do things and none of them are wrong. They may be different than how you learned, but if the garment can be completed as instructed, then it is a difference of choice of techniques.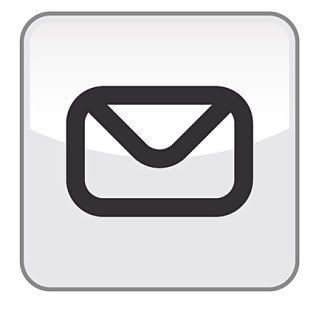 Source: photobucket
-If at any time you feel like you can't provide a quality product, whether you or the pattern are at fault, let the designer know immediately. Nothing is worse than getting to the due date of a test and having 3 or more people that haven't submitted anything or so much as commented on a post! If you need to opt out, a polite message to the designer is best.
-Being a good tester means more testing opportunities, especially as more designers see your work. Remember there are at least 13 different types of testers (and multiple combinations of those). I'm sure you fit into one of those slots. When signing up for testing opportunities, be sure to mention what skills you bring to the test. Whether you are a great photographer, use amazing fabrics or have a real knack for coming up with creative memes, there's room enough for everyone.
Happy Testing!